Fluttering butterfly's, all the colours of the rainbow in a field full of blooming daisy's and hopping bunnies on a crisp sunny day. Elegant white unicorn's contrast with the stripes of a zebra, whilst a cheeky giraffe reaches for the last orange.   
All things Blooming Pretty.
A bright, exciting and on trend colour palette for S/S 22.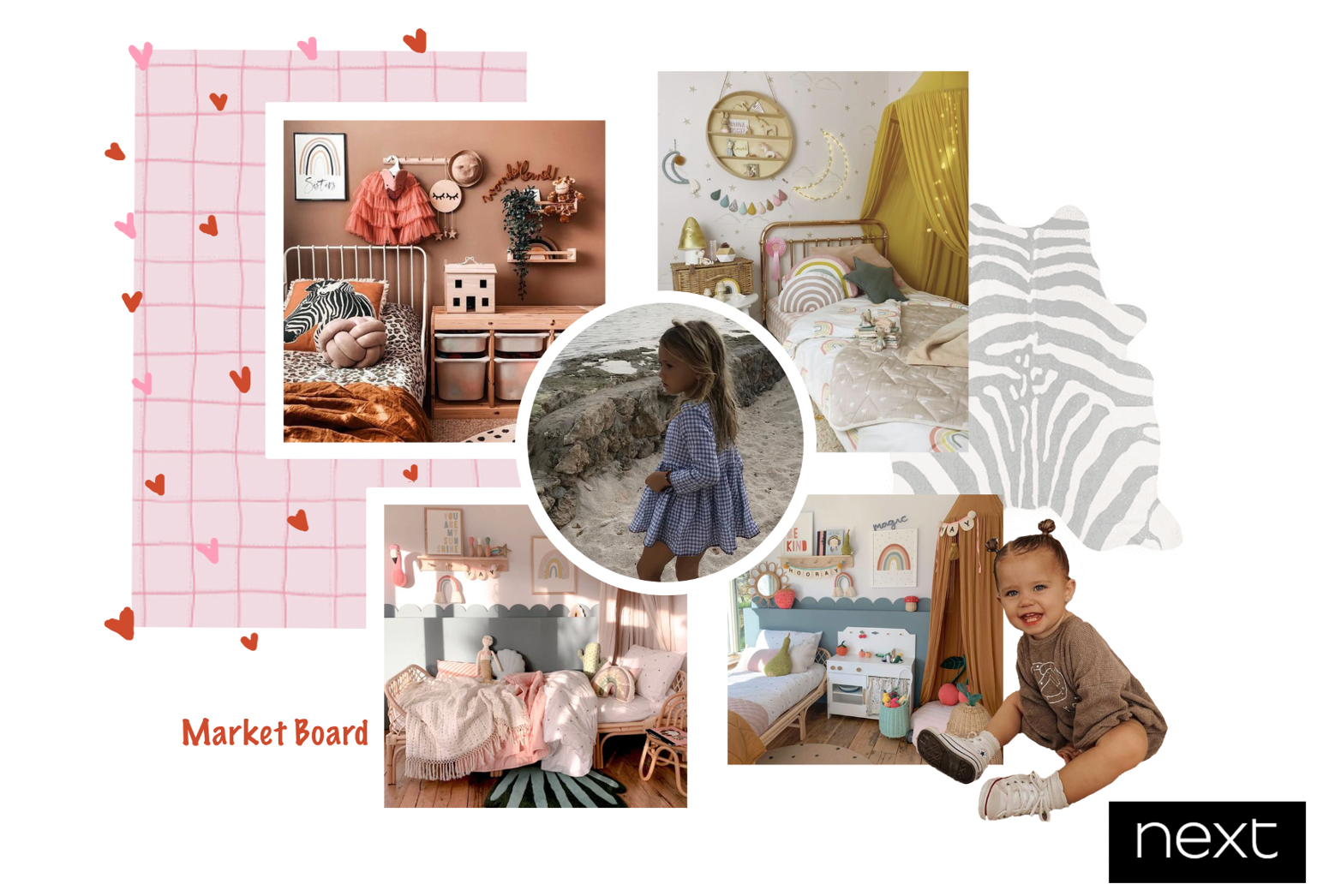 Young Girls Interiors Market. 
Inspirational print patterns
Fun playful Illustrative characters
An all over fun, playful and exciting multi-directional print.
Perfect for a main all over print, for example Bedding. 
A fun simple design which could be used on curtains or a Lightshade. 
A confetti Multi-directional wallpaper design 
Simple fun prints taken from the main textures from my quirky characters 
Perfect for all over ditsy prints, making them suitable for 
wallpaper, bedding and rug use.
As shown in this visual I have showed how this collection could be displayed within a Young girls bedroom setting, making them desirable for the Next Customer. 

These Designs are perfect for the commercial market, making them versatile and suitable to work across the range of interior products.